First Concert of 2023 -"Soaring into Summer"
The Peterborough Concert Band will be "Soaring into Summer" on June 10, 2023 from 3:00-4:30 pm at Millennium Park, Peterborough. The season's first program is an uplifting musical exploration, which includes Constellation (Bertrand Moren); a new work by Lauren Greenberg, Destination Ethereal; and Rise of the Firebird (Steven Reineke). The program also features a beautiful Canadian work, "Arctic Fire", the first part of Robert Buckley's trilogy Portraits of the North; as well as reflections on the battle of Culloden by Julie Giroux, featuring a semblance of bagpipes; and some hilarious favourite band selections – Copacabana (Barry Manilow); I am the Doctor (Murray Gold); and Maynard Madness (Victor Lopez). The Peterborough Concert Band, a spirited community band based in Peterborough, Ontario, is one of the oldest continuously operating concert bands in Canada. For over 165 years, it has reflected the cultural and historical life of Peterborough and the nation. It continues to be innovative, vibrant, and relevant today. It presents an extensive repertoire, including popular, traditional, and contemporary music, as well as new commissions, show tunes and classical gems.
The musicianship of Band members and the variety of music performed both appeal to audiences of all ages. For over a century and a half, many thousands of people have enjoyed listening to this talented group of musicians perform.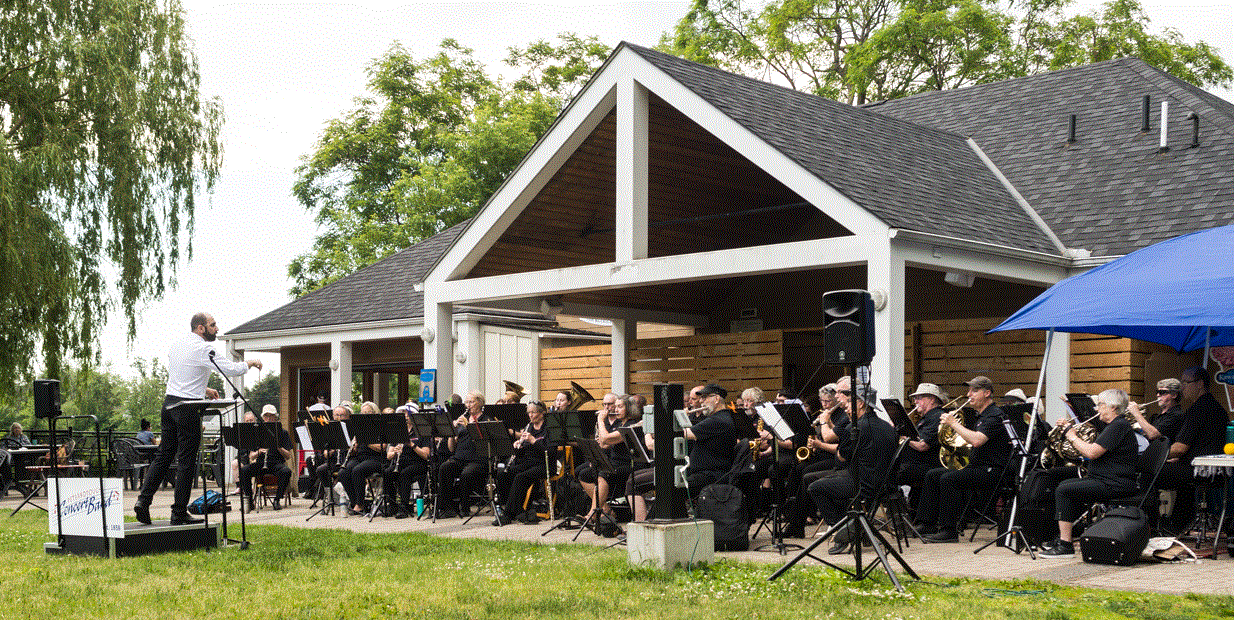 World Premiere for "Transfiguration" by Sina Fallah
The PCB, conducted by Saman Shahi, played a concert at St. John's Anglican Church on December 13, 2022 to raise funds in support of One Roof Community Centre's daily meal and drop-in centre programs. The main event was a world premiere presentation of "Transfiguration", composed for the PCB by Sina Fallah of Toronto. The piece featured an intricate E-flat Clarinet solo that was very skillfully played by Katherine Carleton. Here (below) is how Mr. Fallah describes his compositional journey.
The title 'Transfiguration' was inspired by the story of Christ as he was transfigured on the mountain. The symbolic significance of the story is to embrace a spiritual change and pick up our cross as the saying goes and follow the Truth. Given what has transpired globally in the past few years, I felt that it would be great to dedicate my work to this notion. We all had to pick up our cross and bear hardships; however, as the story goes, our path is one of perseverance, strength, and hope, and not one of despair. This short piece aimed to humbly encapsulate all of this within four minutes. Musically speaking, the work is an amalgamation of late romantic style mixed with Persian folk style melodies.
A recording of the band's performance of "Transfiguration" has been uploaded to Youtube here: https://www.youtube.com/watch?v=_K6fs5VLW50.